"Todays grain market is our future for the next 10 years," – Deputy Minister of Economy Taras Kachka
---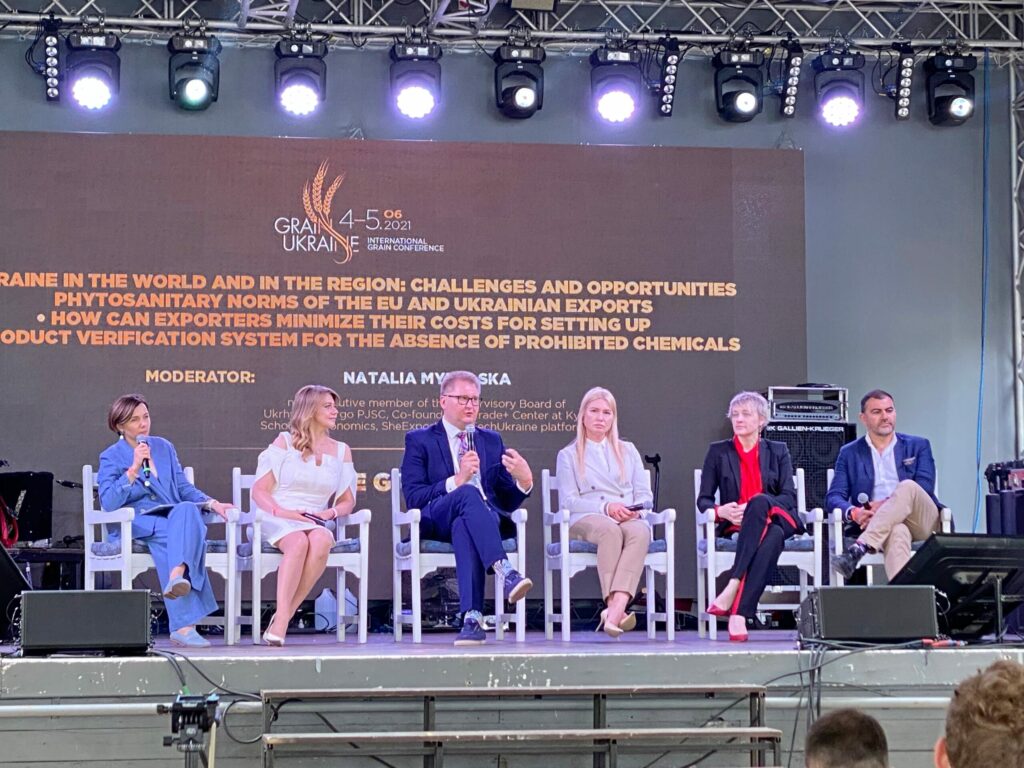 Within‌ ‌the‌ ‌context‌ ‌of‌ ‌the‌ ‌international‌ ‌company‌ ‌of‌ ‌grain‌ ‌conference‌ ‌"Grain‌ ‌Ukraine",‌ ‌the‌ ‌second‌ ‌session‌ ‌has‌ ‌started‌ ‌under‌ ‌the‌ ‌name‌ ‌of‌ ‌"Export‌ ‌potential‌ ‌of‌ ‌Ukrainian‌ ‌grain‌ ‌in‌ ‌the‌ ‌new‌ ‌season."‌
The discussion was moderated by Natalya Nikolskaya, an independent member of the Supervisory Board of Ukrhydroenergo PJSC, co-founder of the Trade+ Center of the Kiev School of Economics, SheExports and TechUkraine platforms. Speakers – Head of the State Service of Ukraine on Food Safety and Consumer Protection (SSUFSCP) Vyachseslava Magaletskaya, Deputy Minister of Economy Taras Kachka, First Deputy Head of the SSUFSCP Vladislav Sedik, Vice President of Cotecna Inspection S.A. (Black Sea and Baltic regions) Arina Korchmareva, Chairman of the Board of the Assembly of Agrarian Chambers of Ukraine Olga Trofimtseva and Director of the Structured Trade Finance Department of JSB Ukrgasbank Gennady Helemsky.
The keynoter was the Head of the State Service of Ukraine on Food Safety and Consumer Protection Vyacheslava Magaletskaya, who focused on the fact that today Ukraine is the second (after the United States) guarantor for grain supply in the world. Also Vyacheslava Magaletskaya said that Ukraine in managed to export 16 million tons of wheat 2020/2021 MY.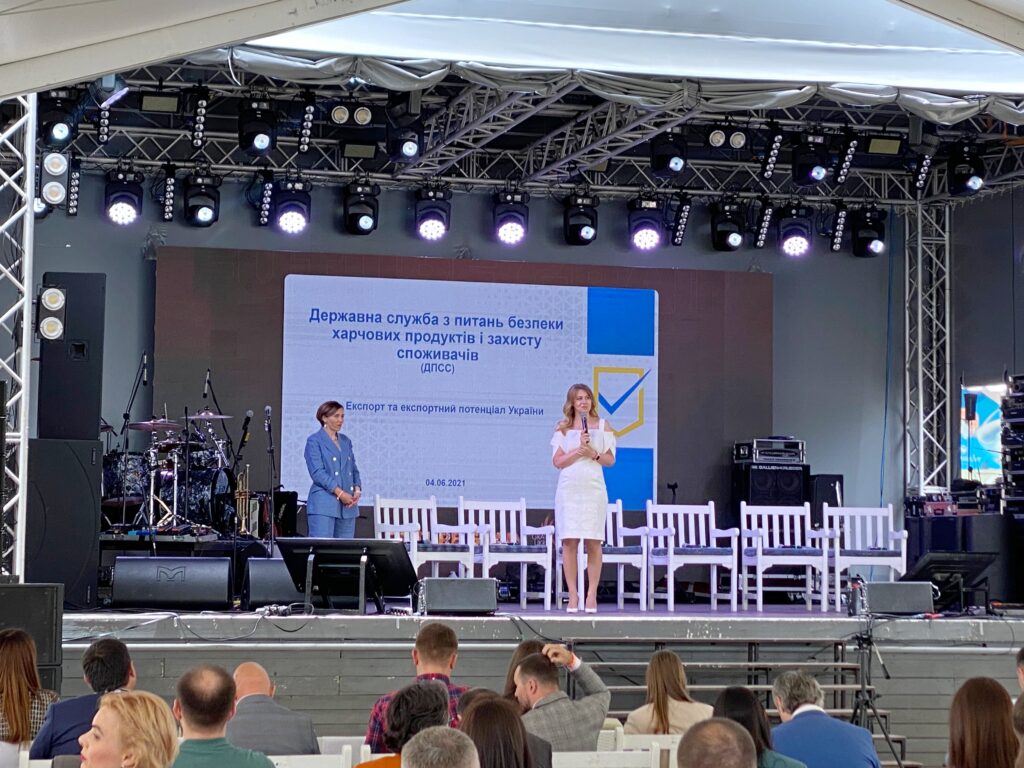 Deputy Minister of Economy Taras Kachka spoke about the prospects for the export of Ukrainian grain.
"Indonesia and the Philippines have appeared among the importers of our grain products. We are moving calmly, but systematically: we are carrying out joint research with China and North Africa. However, first of all, the issues of internal filling of Ukrainian production are important: the issue of what we eat, the issue of regulatory policy on the use of chemicals in production. It is also important to confidently calculate your internal logistics – for example, rivers – and popularize our traders and our ports," said Taras Kachka.
Also, the Deputy Minister of Economy noted that "the main strategy is to anticipate the situation. The past two marketing years have been very busy. Now it is important for us to understand that todays grain market is the market for the next 10 years. That`s why, we have to establish now what we want to have in the next decade".
In addition, Taras Kachka spoke a little about the International Grains Council, of which he is vice-chairman: "The International Grains Council is a quiet, calm organization that creates a balance between governments, as well as an understanding of what will happen on the grain market – what will be put a cap on and by whom, what will happen to pricing, and more. Thanks to the Council, which is doing the fundamental work on grain policy, importers trust in us is growing – for example, Indonesia and the Philippines".
---
You may also like