UDS is preparing a project for another logistics complex
October, 31st, 2023 - 11:40
---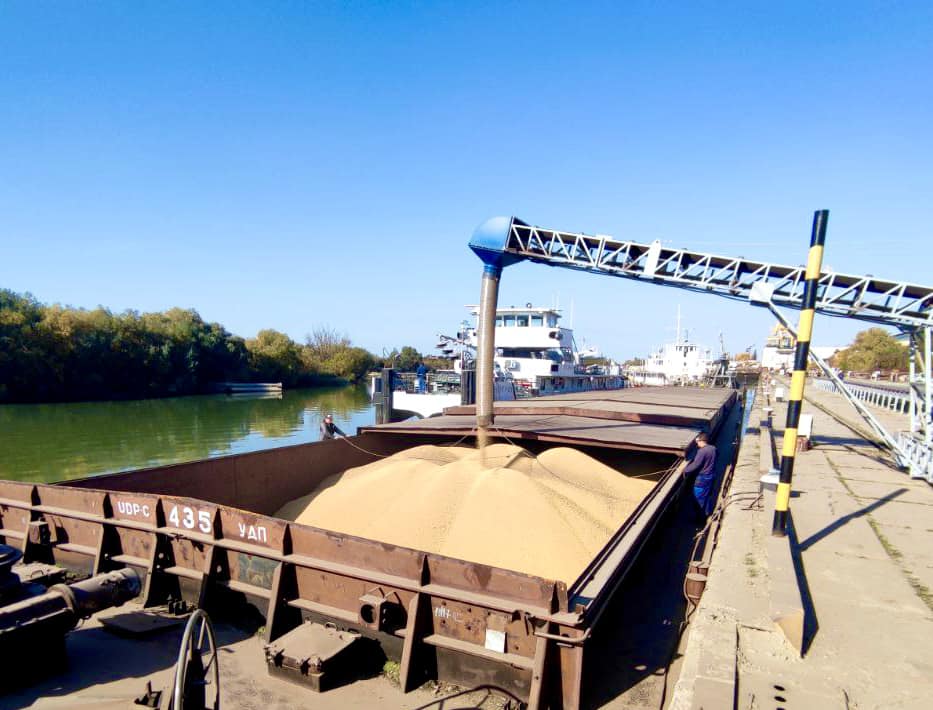 Since last year, UDS has been operating its own grain transshipment — the complex was recently modernized.
"A car unloader is installed, which dumps the car directly into the receiving hopper. A line has been built for the car unloader, which is connected to the main technological line. Now the delivery of cargo from cars to the hold of the barge is fully automated," said Leonid Bondar, the head of the logistics complex.
A site with an area of 6,000 m2 was built for the accommodation and parking of motor vehicles.
"We now have two warehouses for grain storage, one of which is fully mechanized. We are installing another scale at the exit for taring empty vehicles, which will increase the volume of receiving cargo. For this purpose, we also plan to expand the entrance gate," Bondar said.
The possibility of creating another technological line for simultaneous loading of two barges is also being considered. The strategic goal is to move away from grain and work with different types of cargo – metal, fertilizers, construction materials, etc.
"Demand for grain transportation from Ukraine is constantly changing. The opening of the Odesa ports for the export of grain gave us the opportunity to take a short break, start and install additional equipment, modernize the complex and prepare to work with other types of cargo as well," comments Leonid Bondar.
According to the deputy general director of UDS Vladyslav Belakh, the company also ordered the project of another logistics complex to work not only with river, but also sea transportation.
"We have everything for the launch of this project – an ideal site, access roads, crane management and even our naval fleet, which we are gradually rebuilding," said Vladyslav Bielakh.
---
You may also like