Ukraine destroyed the newest Russian ship "Askold" (photo)
November, 7th, 2023 - 15:30
---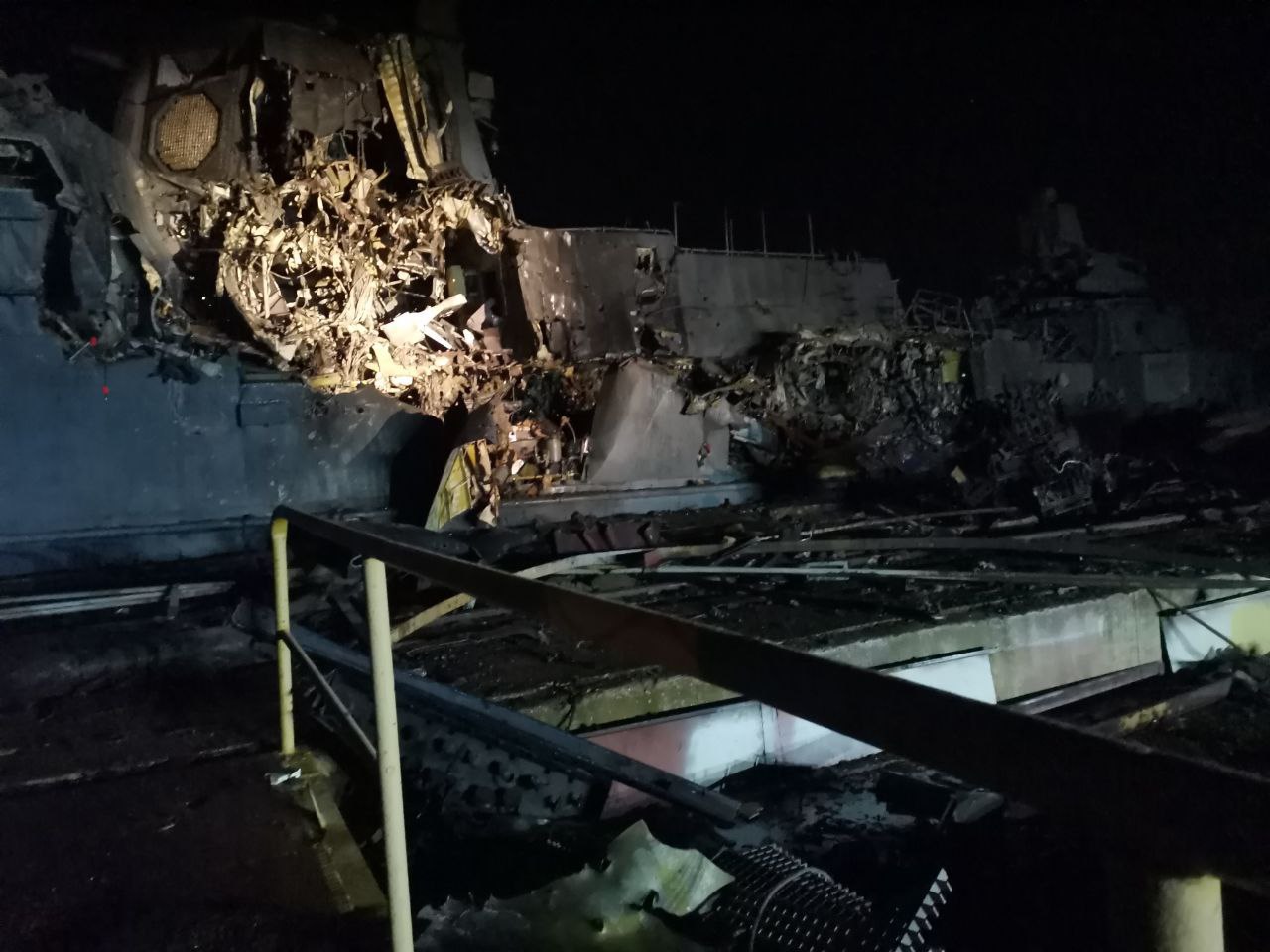 The Ukrainian military destroyed the Russian warship "Askold". This is evidenced by the photos published by the invaders themselves.
The Armed Forces of Ukraine destroyed the Russian ship "Askold" in Crimea with a missile, which had not even had time to launch it. Photos of the ship are published by Russian media.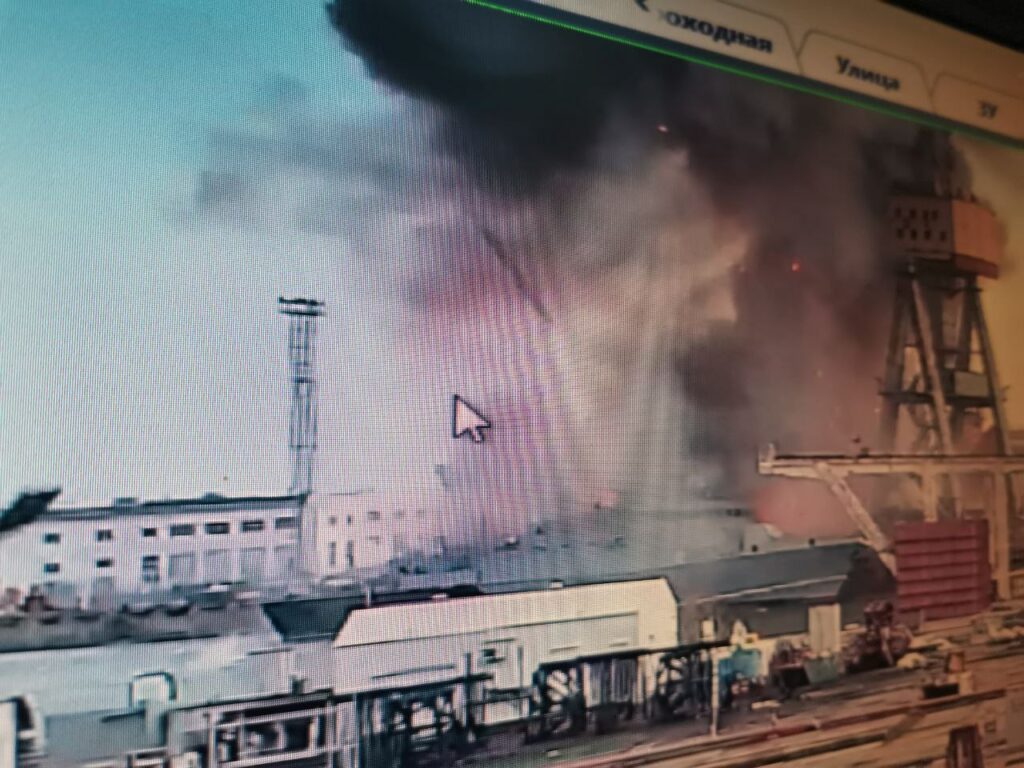 The pictures also show that the ship, although it remained afloat, received critical damage to very important elements. The Russians will have to rebuild the corvette anew, literally "from scratch".
According toDefence Express, Ukraine became the first in history to destroy an enemy missile ship that had not even left the factory and had not been commissioned into the fleet.
According to journalists' observations, SCALP-EG missiles hit the central part of the corvette's hull, where 8 vertical launchers were placed for launching "Kalibr" and/or P-800 "Onyx" cruise missiles. Yes, the hit destroyed the main weapon system of the ship.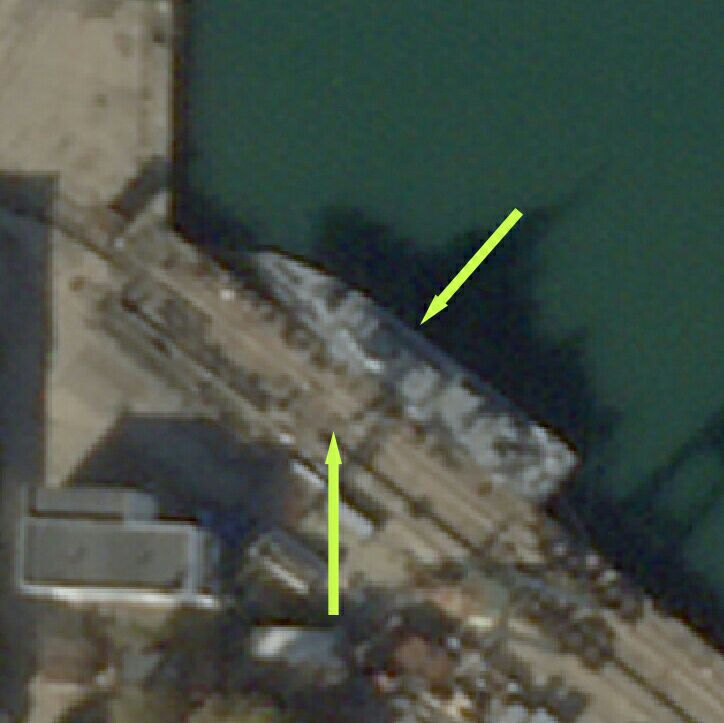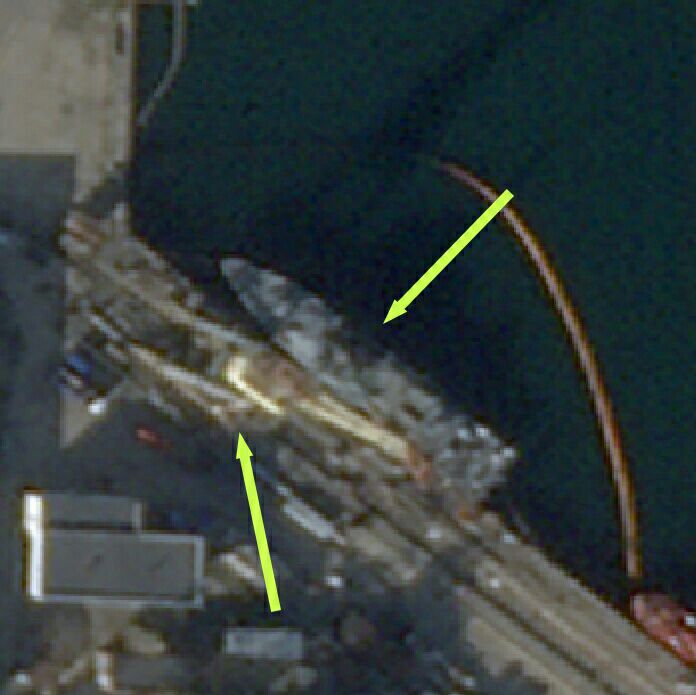 Judging by the external damage, the Russians, most likely, will be forced to dispose of most of the on-board equipment for controlling the ship.
Probably, the invaders will undertake to repair the ship, but it will have to be built anew, because the corvette's power plant, on-board control equipment and the main weapons system are damaged.
It will be recalled that on the evening of November 4, explosions rang out at the shipyard "Zaliv" in the temporarily occupied Kerch. According to available information, the small missile ship "Askold" was damaged.
It is reported that the ship was hit at least three times. This Kalibr cruise missile carrier is one of the newest ships of the Black Sea Fleet of the Russian Federation and has not yet had time to take part in combat operations.
In addition to 8 Caliber launchers, "Askold" has its own anti-aircraft system — the Pantsir-M air defense system and a complex of reconnaissance UAVs.
Read also: Shipyard "Zaliv" and "Askold" ship after the strikes of the Armed Forces: satellite photo
---
You may also like